These are the people in the day to day running of the affairs in our organization and they make sure we have aligned our work towards the programming areas.  They strive to offer the best of efforts towards reaching our goals.
Barbra Nyangairi
Executive Director
Barbra holds a Masters in Forced Migration, BSc in Public Administration & Diploma in Education. Barbra has written and conducted research on Deaf education, Access to Health for the Deaf & Sign language. Barbra has a keen interest in the empowerment of the Deaf and hard of hearing.She has experience in human rights, democracy, governance, elections, gender & education.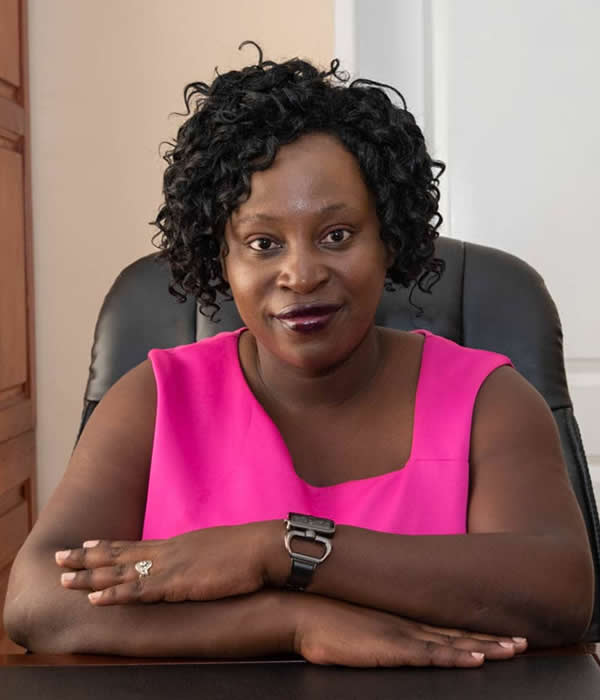 Perpetual Charuma
Finance and Administration Manager
Perpetual Charuma has 9 years' experience in Zimbabwe's financial sector as a Banker and Finance Officer in the Non-profit sector. She holds a Bachelor of Technology in Business Management and Entrepreneurship, A Masters in Strategic Planning and is studying for ACCA. At Deaf Zimbabwe Trust she is responsible for financial management and ensuring that all projects are implemented using sound financial practices according to DZT financial policies and procedures.
Paidamoyo Chimhini
Programmes Manager
Paidamoyo Chimhini holds a Bachelor of Science Honours in Psychology Degree from the University of Zimbabwe. As programmes manager, she is responsible for coordinating the organisation's projects across the various programming areas and ensures their alignment with the DZT's objectives. Since joining the organisation in 2015, Paida has gained experience in project implementation and management, advocacy, youth empowerment, research, psychosocial support, concept development and training.
Mirirai Edith Nyabvure
Education Programmes Officer
Mirirai holds a Bachelors of Arts Honours Degree in Development Studies from Midlands State University. As a Programmes Officer, she is responsible for advocating for the right to quality education for children who are Deaf. She has a good knowledge and experience of the Zimbabwe Education system and programme integration with regards to learning, child development, children rights and child participation issues as well as a good understanding of child safeguarding issues and children rights programming.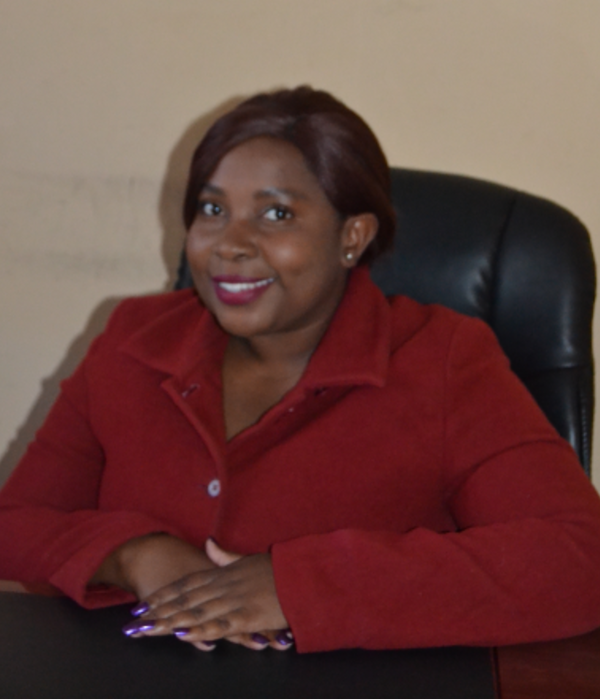 Valentine Makubaza
Finance and Administration Officer
Valentine Makubaza holds a Bachelor of Commerce Honors Degree in Banking and Finance from Bindura University. She joined DZT as an intern in 2017 and has been providing support to the finance and administration department since then.
Isaacs Mwale
Legal Officer
Isaacs holds a BA Law Degree and a Bachelor of Laws Degree both attained from the University of Pretoria. He is currently pursuing an LLM Degree from the same institution. He works to promote legal rights of Deaf and Persons with Disabilities in Zimbabwe through promoting equality and access to justice.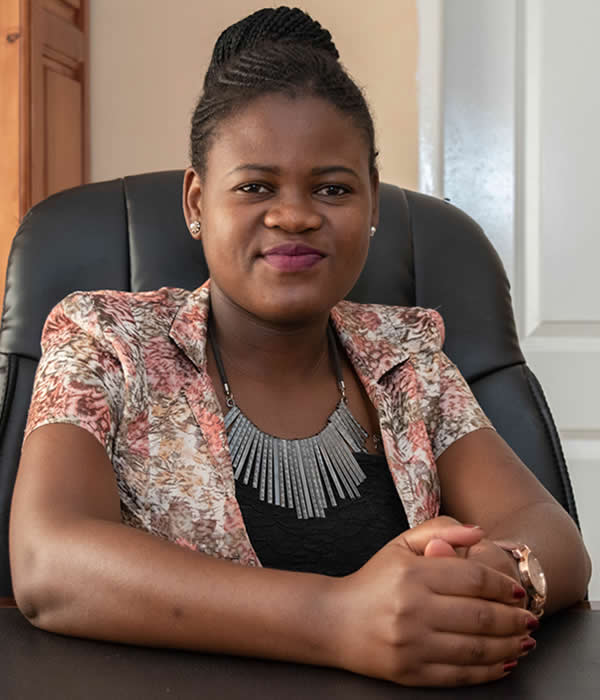 Merlen Chamutinya
Programmes Assistant
Merlen holds a Certificate in Sign Language and studying towards an Undergraduate Honours in Interpretation and Translation Studies. She is currently a Programmes Assistant at Deaf Zimbabwe Trust providing interpretation services and other programmes that promote Sign Language.