DZT calls for the development of a Sign Language Act
By Tinotenda Chikunya
Deaf Zimbabwe Trust Executive Director Barbra Nyangairi says Zimbabwe needs to develop a Sign Language Act which will curb the discrimination and ignorance towards the language in the country.
Speaking while delivering the International Day of Sign Languages statement, Nyangairi said Sign Language was a nationally recognised language which should be used in both the public and private sector.
"Zimbabwe has Sign Language as one of the officially recognised languages and this has afforded the nation an opportunity to promote and fully protect the linguistic identity and diversity of Deaf people in Zimbabwe"
She added that there was need to ensure that Deaf people fully enjoy their rights through meaningful participation.
"Nationhood is about participation and you can only participate meaningfully if you know what is going on".
Nyangairi further highlighted that there was need for a Sign Language Syllabi for primary and secondary schools to support the inclusion of Deaf learners in schools.
Senator representing persons with disabilities, Rejoice Timire said as people celebrate the International Week of the Deaf , they need to continuously uphold the rights of Deaf people
"I always say disability rights are human rights , as we celebrate the week of the Deaf, we need to be seen as people with rights through wide use of Sign Language".
She added that people should make deliberate efforts to learn Sign Language is commemorated every year on the 23rd of September and the theme of this year is Sign Languages are for everyone.
Including Deaf people in the media entertainment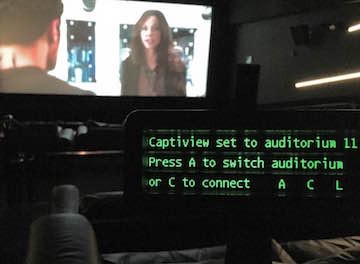 By Tinotenda Chikunya
Entertainment is vital for everyone; studies have found that entertainment plays a role in enhancing happiness amongst people. It not only relieves stress, nurtures cultures but also drowns the monotony of daily life. But do we ever stop to think how Deaf people are entertained in daily lives. Access to entertainment can be a minefield for Deaf people, for many people who are Deaf and Hard of Hearing, enjoying entertainment options can be frustrating experiences.
Entertainment options are few for Deaf people in developing countries. People in rural and marginalised areas depend on radio for entertainment and access to information. Deaf people cannot hear the radio therefore when people listen to music and news, Deaf people therefore miss out on information while those who are Hard of Hearing have to increase the volume to hear which might not be convenient for other people.
There are two alternatives available for Deaf people on television which are captions and Sign Language interpreters. Some Television programs which are available on the national broadcaster ZBCTV do not have captions or Sign Language interpreters. Television is one of the platforms that Deaf people can access entertainment but lack of inclusion has denied them access to entertainment. Broadcasters often prefer captions as they are cost effective but use of Sign Language will affirm recognition of the language for the Deaf community.
Movie cinemas in Zimbabwe subject the Deaf community to movies without subtitles. This has caused Deaf children to miss out on going to the cinema. Even on festivals and concerts that involve the youth, information is packaged for the hearing audience, leaving out Deaf youth. Entertainment epitomises culture, societal values and injustices which disabilities communities are vulnerable to.
Deaf people also have an appreciation of music and also attend music concerts and hear music through sound waves, vibrations and low notes. Research has shown that listening to music is good for overall health. It enhances happiness and boosts memory . During lockdown most activities have been done online and most of the content does not have captions and Sign Language interpreters . The Deaf community also spends a lot of time online but are left out in the information circulated as there will be no inclusion in the way information is disseminated.
Channels like DSTV have made viewing easier for the Deaf by having subtitles activated in audio settings through its Deaf plan. Free to view stations like ZTV should follow suit and ensure that their programming is inclusive and always has Sign Language and captions.
New closed-captioning glasses help Deaf people enjoy movies, the glasses are 3-D glasses and the captions are projected onto the glasses and appear to float about 10 feet in front of the user, they also come with audio tracks that describe the action on the screen for blind people and boost audios levels of the movie for those who are hard of hearing. These are some of the considerations cinemas in Zimbabwe need to implement in order to ensure that the Deaf are catered for.
Some countries have also provided Sign Language interpreters to live concerts to sign during the concert. . Interpreters not only sign the lyrics but communicate the songs entirety by indicating all the instruments being played and the intensity levels by using their bodies to communicate.
The world is continuously revolving and we need to ensure that new technologies are fully embraced in making the lives of persons with disabilities easier and to ensure inclusivity in all forms of entertainment.
International Week of the Deaf
By World Federation of the Deaf
International Week of the Deaf is an initiative of the WFD and was first launched in 1958 in Rome, Italy. It is celebrated annually by the global Deaf Community on the last week of September each year to commemorate the same
month the first World Congress of the WFD was held. International Week of the Deaf is celebrated through various
activities by the respective Deaf Communities worldwide.
The activities call for participation and involvements of various stakeholders including families, peers, Governmental bodies, professional sign language interpreters and Organisations of persons with disabilities.
International Week of the Deaf is the only week in a year that sees highly concerted global advocacy to raise awareness about the Deaf Community on different levels. It is about gathering together, becoming united, and showing
that unity to the rest of the world.
International Week of the Deaf strives to promote the human rights of deaf people and highlight topics that merit
attention.
The Deaf Bulletin 2020 issue 9